Aparatología
Corporal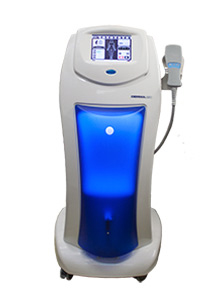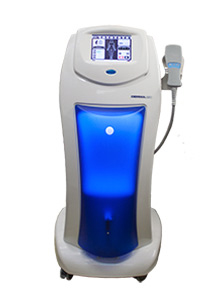 Dermajet
Dermajet Morfologic
® is a multifunction device in the field of body treatments. Work protocols can be chosen taking into account the selected treatment, sex, morphology of the patient and differentiating the area to be treated.
Dermajet Morfologic® achieves a completely adapted treatment for each individual, with effective and visible results from the first session.
What are your applications?
Help fight obesity
It improves cellulite
It is perfect for firming treatments
Useful for sports massage
Help in lymphatic drainage
Suitable as a cavitation machine
It is the perfect ally for the drainage of blood circulation.
How does it work?
Endomasaje® acts intelligently by adapting the power and rhythm of suction in each phase of the treatment: reduction, reaffirmation, blood drainage and lymphatic drainage. Ultrasounds work with different frequencies, combined or individually. The high frequency (1 MHz), and the average frequency (600 KHz) are combined continuously or pulsed depending on their purpose and treatment.
Dermajet Morfologic® acts at different tissue levels: epidermis, dermis, hypodermis, muscle and even visceral fat. Thus the simultaneous union of Endomasaje® + Cavitation obtains more localized effects.
The Benefits of Dermajet:
It offers a higher concentration of heat internally.
Ensures greater blood supply.
It allows greater oxygenation of tissues.
Improves the quality of fibroblasts Increase collagen and elastin.
It helps to firm the skin.
It improves stretch marks.
Destroy the adipose panicle.
Eliminate fats.
Technical characteristics:
Voltage: 110V - 230V / 50-60Hz
Consumption: 500 W
US Power: Max 100 W. from 600 Khz to 1 Mgh
8 ′ capacitive screen
New electronic vacuum regulator. 0 to -610 mmHg and 12 Lpm
Dimensions: 110.5 x 54 x 57.5 cm
Weight: 20kg
More information
Dermajet
Dermajet Morfologic ENG